Link to F-18, Formosa, Slow Stick photo album
CLICK TO ENLARGE/REDUCE PHOTOS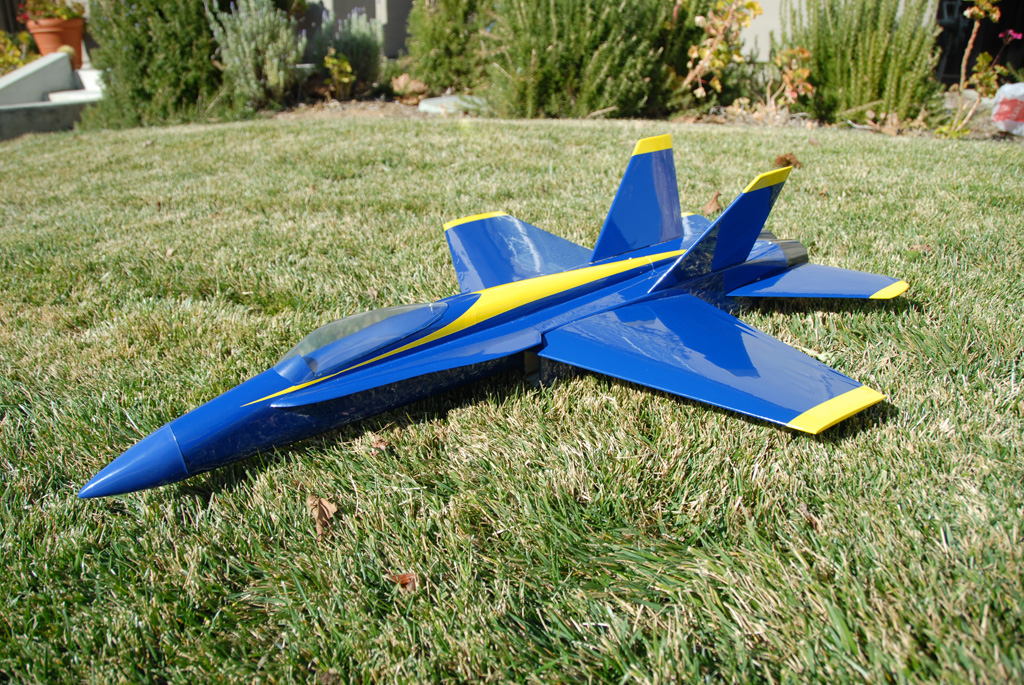 HET FA-18 Hornet EDF stats:
Video of the maiden flight 1/19/2007
HET 2W-20 brushless motor (specs)
HET 6904 fan (was: Wemotec Mini Fan 480)
Castle Creations Phoenix 60 ESC
Electron 6 receiver (Ch1: R servo, Ch2: L servo, Ch3: ESC, Ch6: UBEC) [3/2007]
OrangeRX DSM2 receiver, installed 12/2010, replaces Electron6
Kool Flight UBEC
Thunder Power 4S 1P 3300mAh lipo battery (Extreme series)
Hitec HS-81MG (metal) servos
3.5mm bullet connectors (ESC–motor)
3M exterior mounting tape (double-sided) for servo mounts
Bolt size for taileron axle collar: M3-0.5 20 (20mm long), from OSH
Blue loctite (removable type) for screws
30 minute epoxy for wings, tailerons, vert stabs, tail cone.
"Formula 560" canopy glue by Pacer for canopy and nose cone
9" wide plastic folder for thrust tube, OfficeDepot (tapered to 60mm diam exhaust)
Deans "Wet Noodle" 12-gauge wires for wiring harness
Hangar 9 Ultracote "Midnight Blue" covering ("Oracover Dunkelblau" printed on back)
BB lost model alarm (from eBay), added 12/2010
4mm diam. carbon fiber tube wing spars, right wing repair (5 min epoxy) 12/2010. Crash happened sometime between late-May and mid-June 2007 (from looking at my rcgroups postings).
40.2 oz AUW (3/2007)
44,000 RPM
720W continuous (50A), 1/2007 maiden preflight
826W peak (with HET 6904 fan)
Radar clocked at

109 mph

2/16/2007 (video)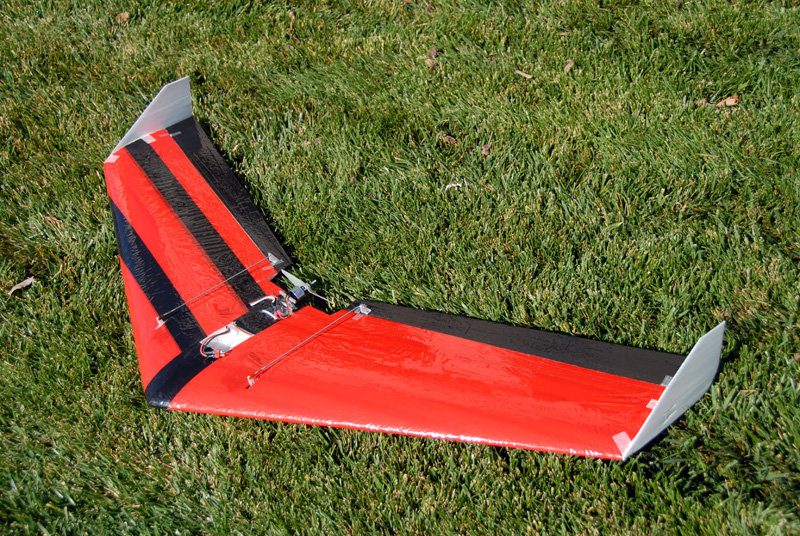 XE2 stats:
Combat Wings 4-spar kit
JustGoFly 400DF brushless motor (400DF specs)
APC 5.25 x 4.75 prop
JustGoFly M5 aluminum slim-style collet
JustGoFly pusher motor mount, aluminum
3.5mm bullet connectors (ESC–motor)
Castle Creations Phoenix 25 ESC
Thunder Power 3S 2200mAh 25C lipo battery
Hitec Electron 6 dual-conversion receiver
Hitec HS-311 standard-sized servos (to help add weight to nose)
3M bidirectional strapping tape ("Extreme" type)
Solite covering on the bottom.
Trick RC colored tape on the top.
Trick R/C Tape Hinge on top of ailerons (3M Gift Tape on bottom of ailerons)
Great Planes segmented lead weights
3M 77 spray glue
Gorilla glue and low-temp hot melt glue for joining wing cores.
Radar clocked at 74 mph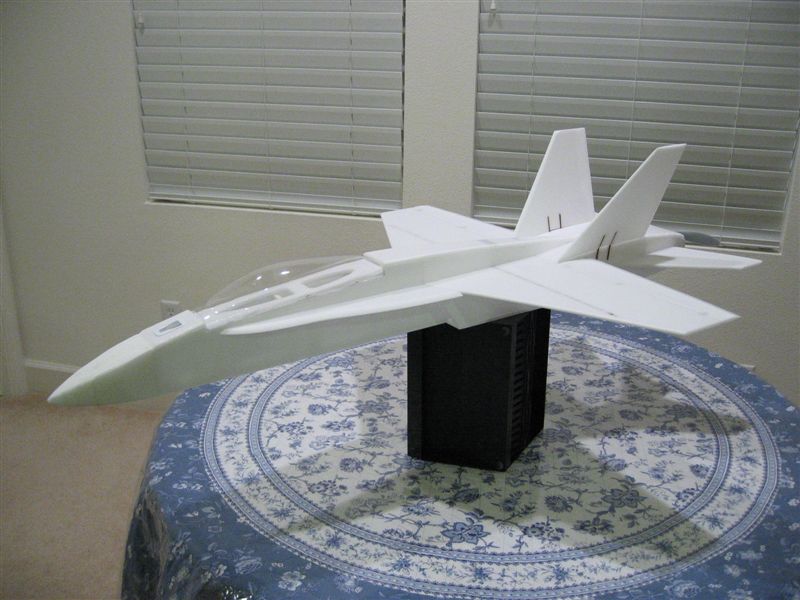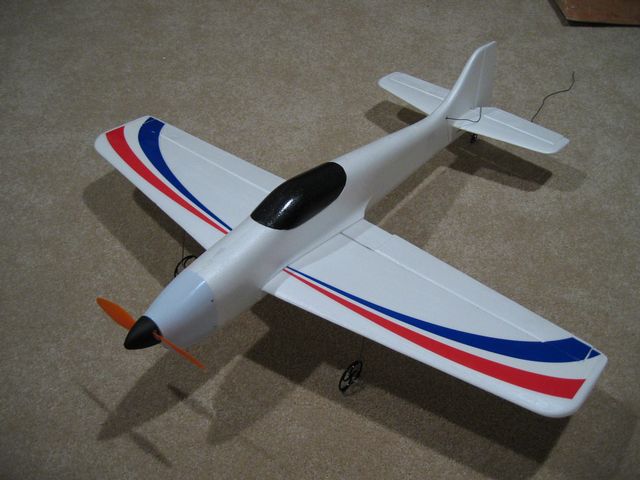 PicooZ (aka PiccoZ) indoor helicopter:
Twist tail boom clockwise for more forward flight (when viewed from the rear).
After flight, let battery cool for 10-15 minutes before recharging.
Never over discharge lipo battery.