It wasn't easy, but we managed to buy a house in 2000. Read on for the complete saga…
No one outside of the Bay Area believed me, so I put together this article about how crazy it was to buy a house in year 2000.
If you wanted a new house, you often had to win a lottery to have the privilege to buy a house. It got so out of hand, that I finally took my camera one day and took a picture. In April 2000, over 250 people showed up one Saturday morning to watch, like pathetic puppy dogs, as 18 homes were lotto'd away to the lucky buyers. I kid you not: I saw people pray to the heavens as the 18 'winners' were slowly announced one-by-one. If you were a winner, you were required to put down a $10,000 deposit on the spot (on the $680K-$770K base price). Of course, we weren't one of the lucky winners; nor did we win any of the other lotteries we entered. All this for the right to buy a house at full price, not like they are giving away any special discount, a free car, or anything like that! Sheesh.
Some builders did not release homes via lottery. And for these first-come-first-served sales, people were camping out in front of the sales office in RVs for weeks. Yes, like 14 days. A whole new meaning to the term 'homeless'.
Oh, and it wasn't like anyone could join the lottery. You had to prove that you were pre-qualified with a lender to afford the homes up for sale. One entry per household. You could have your family members join the lottery too, but rules were strict: Who ever won the right to buy the house had to be the legal owner on the deed. So if your brother won, CONGRATS, he just bought a new house. And maybe he'll let you live in it if you pay the mortgage.
(Click to enlarge photos)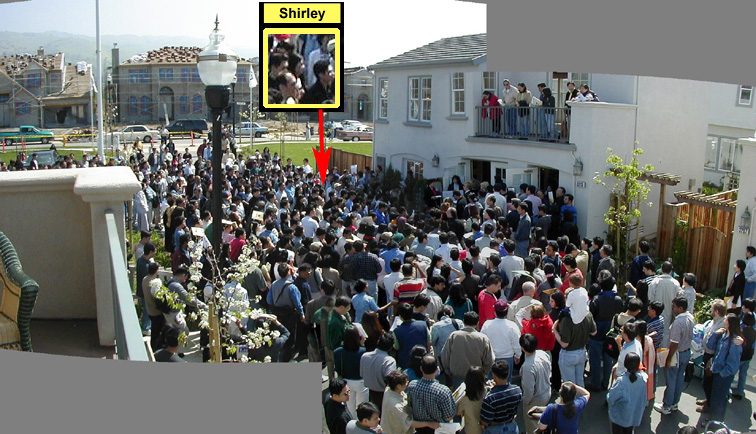 But this was normal, and we had another strategy given to us by our friends Rick & Amanda (aka "The Pros"). Not all 18 winners will actually go through with buying the house. If you were picked 18th, you probably didn't get your first choice, buyer's remorse, and yadda yadda. The trick is to become good friends with the folks that work in the sales office and find out the deadline for the lotto winners to either commit the sale or get their deposit back. Now, I got to know the salespeople pretty well and not only knew the cutoff date, but also got a hint on how many homes would probably be forfeited. First-come, first-served.
Preparation begins in full. How soon should I get there to be first in line? Hours? Days? I decide that camping overnight for two days is just psycho (though we had seen plenty of psycho househunters during our quest), but living in a car for one night is worth it for getting one of these homes. Hopefully, no one has done the same homework and is crazy enough to camp-out two or more nights.
Now, how to make the campout a little easier? My buddy Terry has one of those custom vans with plush interior. That could provide a few hours of sleep. I book the van with Terry. How to kill 12+ hours of waiting? Books? No, movie marathon. My buddy Erick is the only one I know with a DVD laptop (remember, this is year 2000). Pack my DVD collection, and borrow some of Erick's library along with his laptop.
It's Friday, tonight is the big campout. I'm at work and can't focus. I'm too paranoid that at this moment, some lunatic is already in line for my house! Or maybe he's packing up his friend's van and loading up the beer n' tunes for a friday night slumber party in front of the sales office. How sickening it would be to arrive after dinner and see a small crowd already there! Let's not take any chances, do it once, do it right, and get this over with.
3:00pm. I send a final email and jam over to pickup Terry's van.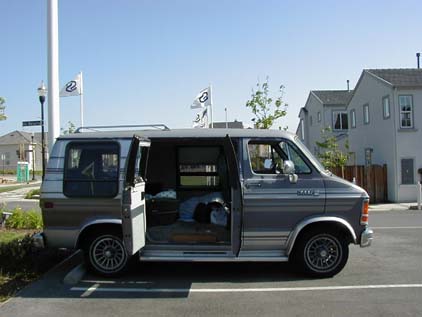 3:38pm. I arrive at the builder's sales office. Of course, I know everyone. Anyone waiting in line? No, I'm the first. Perfect. Just what I wanted. They are a little surprised that I've decided to start waiting now, but hey, after suffering through multiple lotteries, this is nothing. I tell everyone that I'll be waiting in the parking lot for, like, the next 18 hours.
4:30pm. Another guy comes to the sales office asking about homes that may be forfeited. I just knew I wasn't the only one. Ha, who's paranoid? Obviously, my sales office friends told him that I was already first in line. I wish I could have seen his face when they told him that. So he comes walking over to the love van, and my objective is to get him to add his name to "the official waiting list" that I fabricated. He didn't expect to wait in line now, but now that I'm here, he's thinking he might have to. He only wants to wait if he can get the house he wants. He wants the Plan 3. We both know that two homes, one Plan 3 and one Plan 4, will be available tomorrow. He will only bother to campout if I take the Plan 4. Shirley and I already ranked the Plan 4 above the Plan 3. After a call to Shirley to confirm, it is set. He signs the waiting list in the 2nd position.
6:00pm. The sales office closes for the day. The sales folks wave goodbye to us. "See you in 16 hours!" Shirley arrives with takeout food. Yum.
9:00pm to Midnight: More people arrive and sign the waiting list. Who are these crazy people?!
11:12pm. The night brings some cold weather. We are in our vehicles to stay warm. Every now and then some neighbors stop by to see the spectacle. Obviously, word is getting around the neighborhood.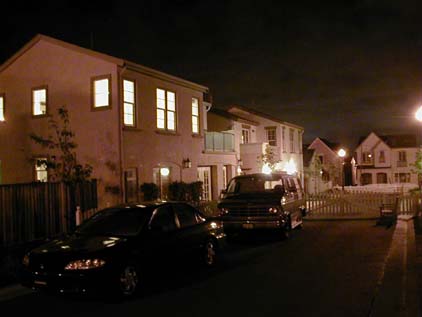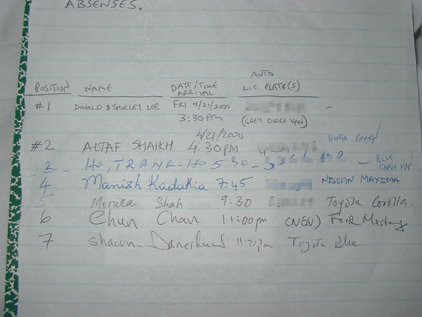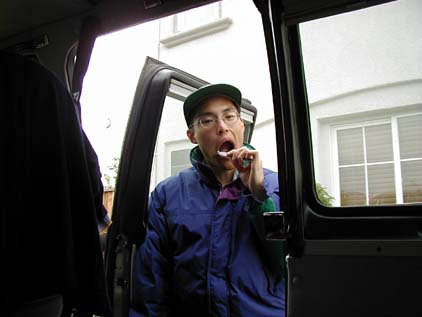 9:40am. One of the salespersons arrives to open the office. The sleep-deprived crowd greets her as she drives in. Could the end be near?
10:00am: Office opens and the saleswoman officially announces that two homes are available. I put a deposit down on the Plan 4. The guy 2nd in line takes the Plan 3. For everyone else… well, it was an experience. Journey is over.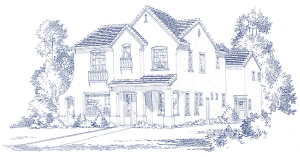 See also my favorite newspaper article on the home buying frenzy.